Contact:Nancy.tan
TEL:86-512-63212787-808
Fax:86-512-63211760-812
E-mail:nancy@shdsx.com
Address:No.108 of South Tunpu Road, Tongli Town,Wujiang District,Suzhou,Jiangsu Province,china
Zip:215216
Country/Region:China (Mainland)
Province/State:Jiangsu
City:Suzhou
modular clean room
Products name:

modular clean room

Products nubmer:DSX-modular clean room 01
Products Exhibitors:DSX
Product Documentation:
a brief introdction
WuJiang Deshengxin Purification Equipment Co. Ltd., mainly to undertake various types of ward, operation room, laboratory, GMP clean room, suction call system engineering, purification and GLP lab, H
DSX modular portable clean rooms will provide you with the most cost-effective cleanroom environment construction.DSX modular portable clean rooms can accommodate anything from a sound or equipment enclosure to pharmaceutical applications. Our interfacing modular cleanroom wall systems, floors, ceilings and mechanical components will provide a contaminant-free environment, effectively allowing control of air flow, pressure, temperature, humidity and filtration. Since all material is pre-cut, mitered and completely finished, installation is completed quickly; with minimal mess, dust and disruption.
DSX modular wall systems can be completely dismantled and relocated.Easily and conveniently expand, reconfigure or relocate modular clean room walls as your needs change while maintaining strict environmental conditions.Saves time, money and taxes.

We have high-quality scientific research and design staff and skilled professional construction team, rich experience in practice. From design, production, installation, commissioning, repair and maintenance to all in one service. We by the high quality service, customer satisfaction engineering to repay the society from all walks of life. Quality is the life of enterprise contract, the company has always been to "customer first, quality first, the credibility of the first" the purpose of carrying out to each project through, each project completion and acceptance.
DSX Modular Clean Rooms Applications
Sound Enclosures
Equipment Enclosures
Automotive Industry
Medical Device Assembly Areas
Laboratories
Optic Industry
Nano Technology
Wafer Fab Production
Composite Industry
Compounding Pharmacies
Animal Housing Labs
Aerospace Industry
CMM Rooms
Oil Mist Enclosures
Life Science Industry
Meteorology Labs
Environmental Rooms
Pharmaceutical Industry
Our Cleanroom case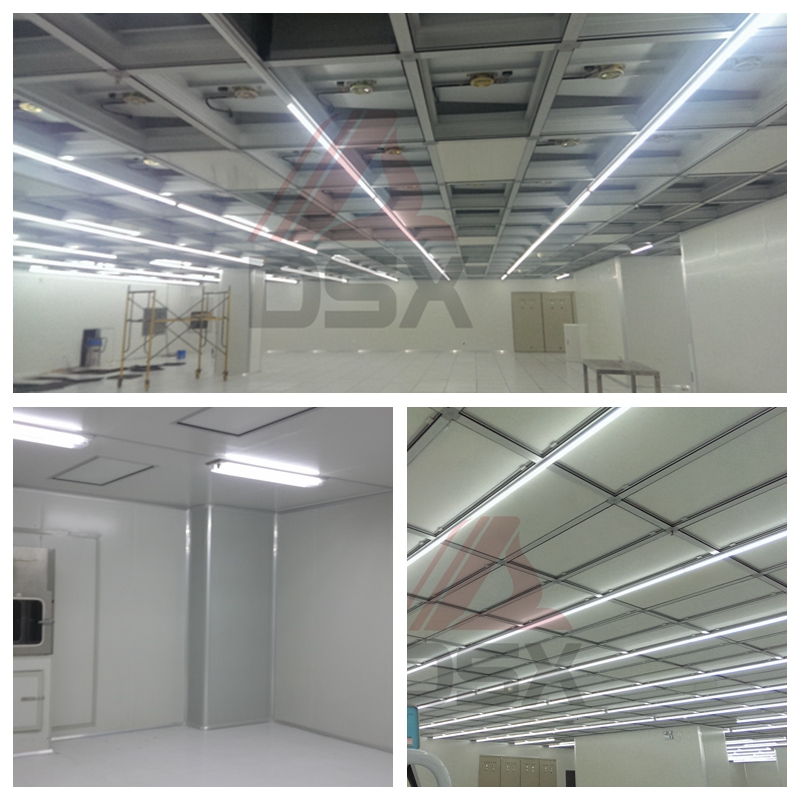 The Clean room controller
Our Certifications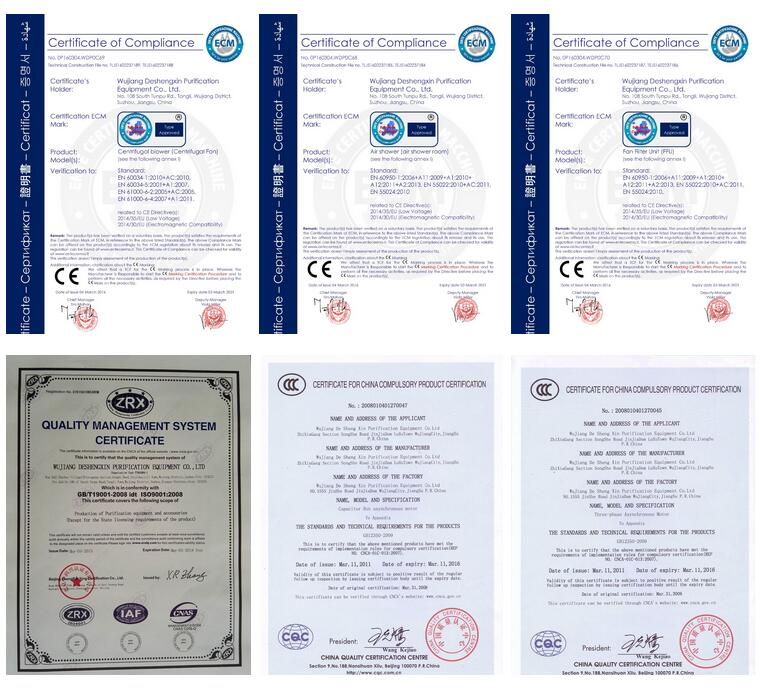 Our Company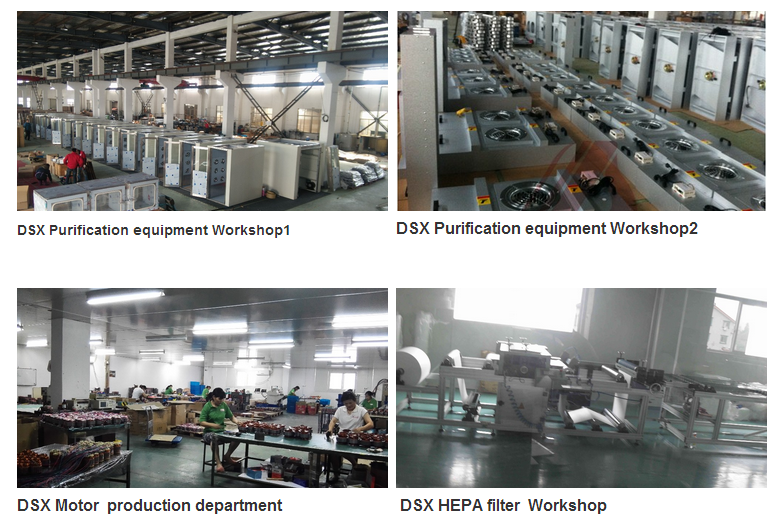 Exhibition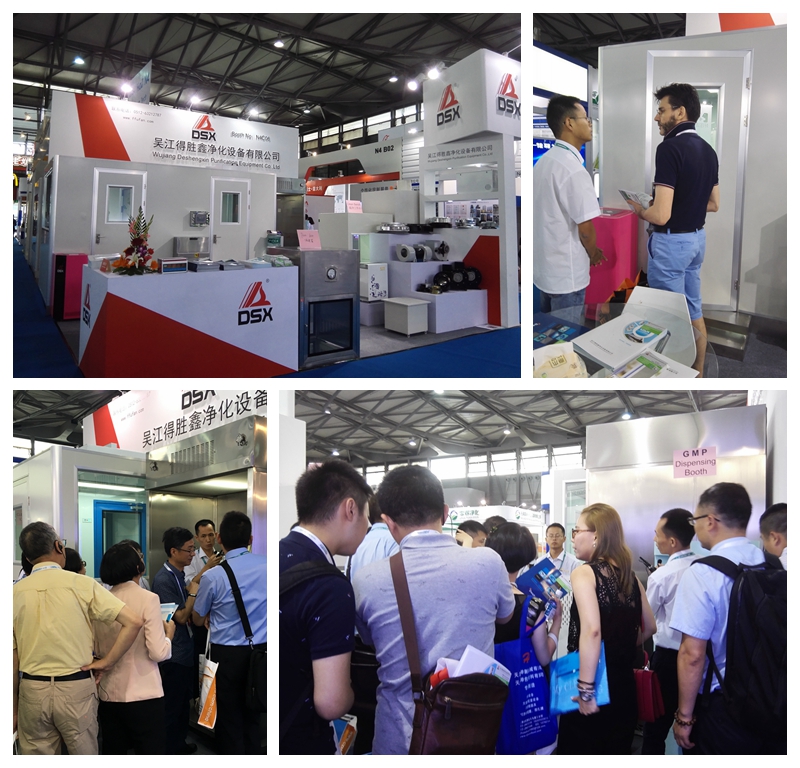 Why Choose Us?
1.Own factory with competitive price
2.Cleanroom Engineering Builders of Custom, ISO Standard 14644 Cleanrooms
3.Modular and Load Bearing/Non-Load Bearing Cleanrooms
4.Over 15 Years Experience - Custom Built Cleanrooms to Your Specs
5.Turnkey In-House Cleanroom Engineering and Design Capabilities
6.Manufacturing All Major Components In-House
7.Multiple Wall Finishes to Meet Any Standard
8.Factory-Trained Staff for Custom Cleanroom Fabrication and Installation
9.Provide overseas installation team
10.we are also the clean room equipment manufacturer,we also produce high qulity centrifugal fan for clean room equipment.
We are looking forward to establishing a long term cooperation with you.
Google+