Contact:Nancy.tan
TEL:86-512-63212787-808
Fax:86-512-63211760-812
E-mail:nancy@shdsx.com
Address:No.108 of South Tunpu Road, Tongli Town,Wujiang District,Suzhou,Jiangsu Province,china
Zip:215216
Country/Region:China (Mainland)
Province/State:Jiangsu
City:Suzhou
Single operation vertical flow clean bench
Products name:

Single operation vertical flow clean bench

Products nubmer:DSX-S-1040
Products Exhibitors:DSX
Product Documentation:
a brief introdction
DSX is a leading name that offers precision engineered Laminar Flow Benches or Laminar Flow Workstations to its customers. These products are manufactured in line with the defined quality standards so as to be sure of their optimum quality. Designed with perfection.
Single operation vertical flow clean bench
的详细介绍
Clean Bench is a kind of clean room equipment which meets strict demands for working environment. It can provide 100-level cleanness for partial clean area. It provides high cleanness and can move easily. Clean bench is widely used in optics, biochemistry, microelectronics, precision instrument etc. Clean bench can be classified into vertical flow and horizontal flow. And also vertical flow clean bench can be divided into single side operation, double side operation & air returning type.
Single operation vertical flow clean bench parameters
Item No.

DSX-S-1040

DSX-S-1340

DSX-S-1640

DSX-S-1950

Size

W (w1)mm

1040(950)

1340(1250)

1640(1550)

1950(1860)

D (D1)mm

740(645)

740(645)

740(645)

740(645)

H (H1)mm

2050(800)

2050(800)

2050(800)

2050(800)

Volume(M3/h)

905

1350

1650

1950

velocity(m/s)

0.45±20%

cleanness

CLASS100(USA Federal Standard209E)

HEPA Efficiency

99.99%(0.3um)

HEPA size

915*610*70

1220*610*70

915*610*70

610*610*70

915*610*70

HEPA quantity

1

1

1/1

2

PRE FILTER size

495*495*45/paper

595*595*45/ paper

495*495*45/ paper

PRE FILTER quantity

1

1

1

2

Vibration half peak value

Work table and clean bench frame is separate, no effect on vibration

Work table material

Sanding stainless steel

Noise

<58db

<58db

<60db

<62db

Noise test position

20cm in front of clean bench,

1.2m to the floor

Power

160W

180W

260W

280W

Person

1

1~2

2~3

3~4

Power supply

230ACV—50Hz
Single operation vertical flow clean bench :
1. Work table is separate from the frame of clean bench, therefore there is no vibration.
2. Work table use stainless steel as material which is wear resistant and easy to clean.
3. It is suitable for forming clean production line, and the cleanness can reach to 100 according to individuals' requirements.
4. The clean bench use DSX fan system which has features such as long service life, low noise, free-maintenance, small vibration, stable performance etc. The fan can rotate more than 50,000 hours.
5. The clean bench use continuous variable transmission to keep ideal air speed.

Alternative accessories:
1. ULPA
2. Stainless steel work table
3. overhead door
4. Microcomputer control, touch key, digital display
Our Services:
Factory testing (all the sets you ordered):
All of equipment is individually factory tested for safety and performance in accordance with international Standards. Each unit is shipped with a documentation outlining the tests undertaken and the unit's individual results for each unit.
Factory test include:
--appearance testing
--functional test and visual inspection
--electrical safety tests
--air velocity testing
--noise testing
Advantage:
1. Remote control. The operator need not to contact the biological safety cabinet directly, it's favorable for preventing cross contamination. It also makes the control operation much easier and convenient.
2. Foot Switch. Within the range of the activity, we could use foot switch to adjust the height of the front panel. It is our unique design.
3. Work area surrounded by negative pressure.
4. Timer function
5. VFD display
6. Filter life inquiry
7. Safety power lock
8. Motor control front window
9. OEM work available

Business Type:Manufacturer
Location:Jiangsu,China(Mainland)
Year Established:2005
Main Products:Deshengxin main business activities focus on designing,manufacturing,and selling centrifugal blower
and air clean equipments,such as FFU fan,Air shower fan,FFU,Air shower,Air filter,Clean booth,Clean bench,Weighing
room,Laminar hood,Clean supply unit(HEPA Box),Clean hand dryer,Cleam room engineering etc.As a proffessional
manufacturer,Deshengxin gradually strengthen its own business constuction by building good partnershipswith its
customers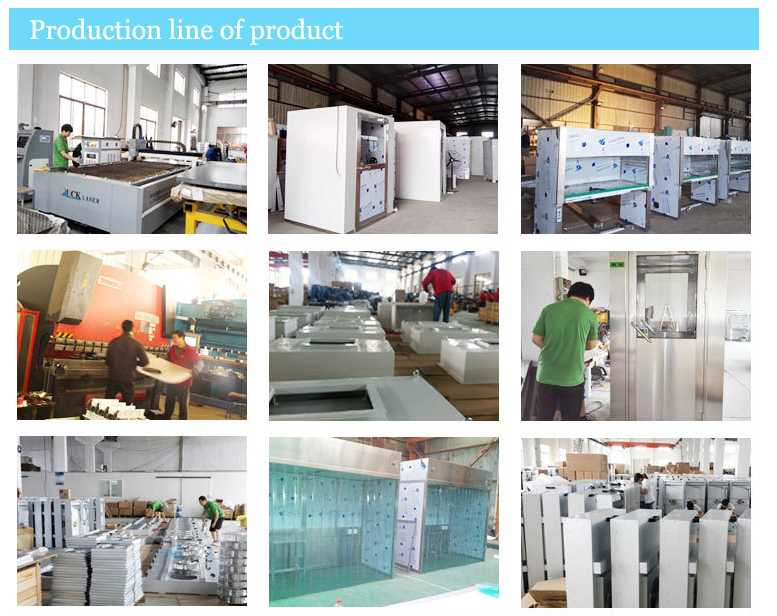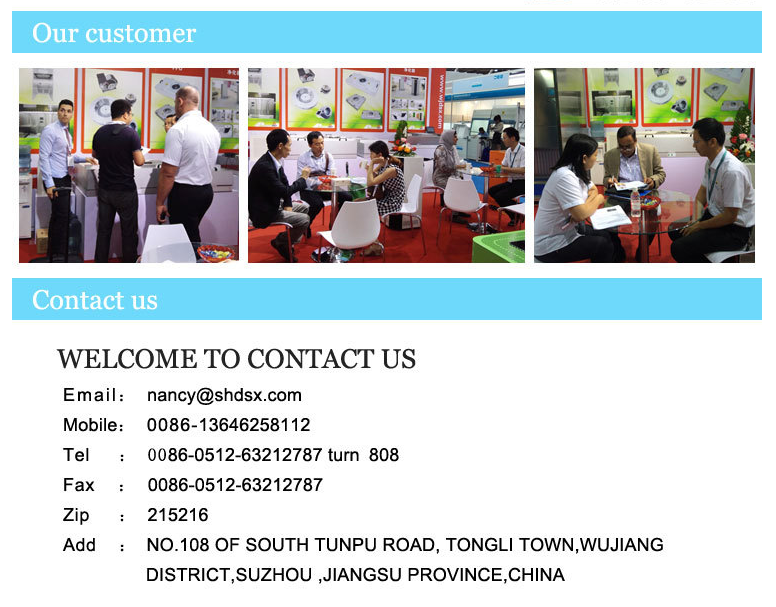 We are looking forward to establishing a long term cooperation with you.
Google+